Translator
---
Translator is a module that provides free translation services. It contains six different translation tools: Google Translate, Microsoft Translator, Youdao Translator, Baidu Translator, Sogou Translator and Tencent Translator.
Translator can provide instant translation between 103 languages, and supports translation of words, sentences and web pages between any two languages. The more human translation documents that can be analyzed, the higher the quality of the translation, the better. The two translation tools provided by the interface are: Google Translate, Microsoft Translator. If the user is used to using other translation software, it can be added manually. Just click the symbol in the upper right corner.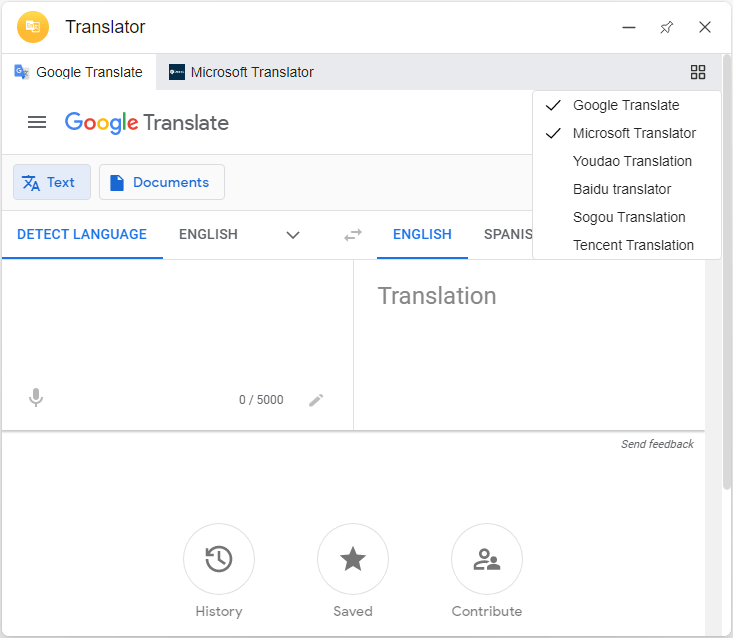 Steps:
Take Google Translate as an example.
1) Enter the text content in the left area, and the right area will be automatically translated into the target text content. Click the down arrow to switch languages.
2) Click the copy icon in the lower right corner to copy the translation.