Advanced
---
1. Context menu of the tray icon
Right-click the icon of Wise Toys on the taskbar. Here users can:
Language
Check for updates
Feedback
Shortcut
Run automatically
Restart
Exit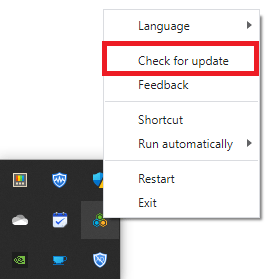 2. Quick launch panel
Click Shortcut can open the quick launch panel, user can set the 9 most needed plug-ins in the shortcut window according to their own preferences.
Press F10 to call up the shortcut window.
1). Click shortcut.
2). Click + to add plug-in.
3). Click the delete icon to delete the plugin.